These were tangy and delicious. I only wish I'd had more stuff to put on the kabob with them. (examples of good additions might be pineapple, cherry tomatoes, zucchini or squash)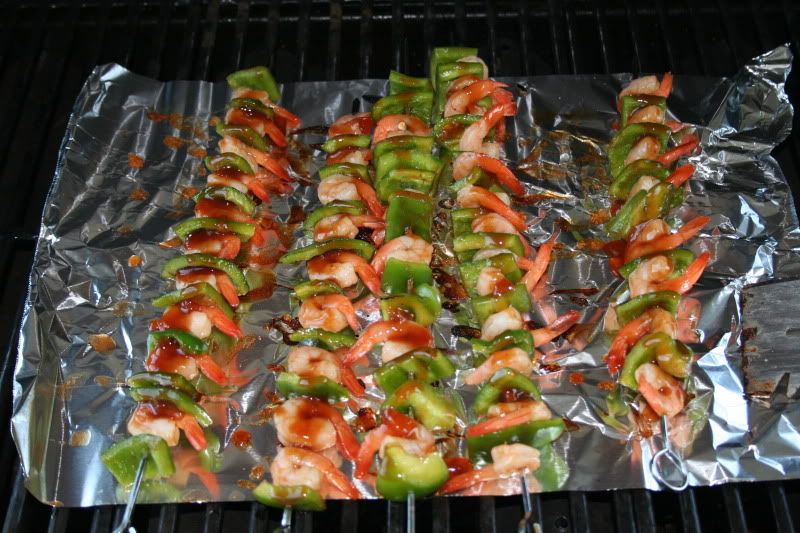 A pic on the grill:
Ingredients:
1/2 cup barbeque sauce
1/4 cup pineapple preserves
1/4 cup lemon juice
4 teaspoons soy sauce
1/2 teaspoon ground ginger
2 lbs of large shrimp
2 large green peppers
Combine first 5 ingredients in a saucepan, bringing to a boil over medium heat. Remove from heat and cool. set aside 1/2 cup of marinade for basting, put the rest in bag with shrimp. Marinade at least 30 minutes, but an hour would be better. You don't want to go much longer than 1 hour with any citrus based marinade or it starts breaking down the meat.
Grill uncovered over medium hot for 2 minutes on each side, then another 8 min total or until shrimp are pink. Turn and baste throughout.
Coming up in the next few days, I'll talk about 1911s, and why you should love this classic pistol design as much as I do.
Until then, anther dinner pic: Beer is a Shiner Blonde (can ya tell I like the Texas beers?)